"Live your life as an Adventure!"

Aerial view - Main Farm in Kyogle
Jim and Lois Carney
family Tree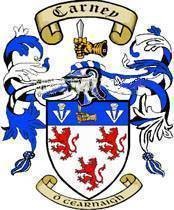 Welcome to Avocado Ridge and the Carney Family Farms
Who are we?
Jim and Lois Carney have been growing avocados in Australia since 1984 starting in Western Australia. In 2017, the 7 orchards in Queensland were sold to Costa Farms operating as North Fresh Pty Ltd. The Carney's continue to operate avocado orchards in New South Wales - Green Pigeon Orchard. If enquiring about work at Kyogle, NSW contact lois@avocadoridge.com. We cannot help with those seeking work or other interactions with the Childers orchard, as we do not have an association with the orchards now under Costa.

CURRENT NOTICES: contact lois@avocadoridge.com for work in Kyogle, NSW orchard only available late June to September.